Making the right renovations to your rental property can have many worthwhile benefits. In this guide, we provide some of the top commercial tenant improvements for office buildings to help attract ideal tenants, increase your property value, and maximize your return on investment (ROI).
What Are Tenant Improvements?
Also known as "leasehold improvements," tenant improvements include changes or customizations made to the interior of a commercial space to accommodate the needs of a specific renter. Tenant improvement projects can not only attract high-quality tenants and reduce turnover by ensuring loyalty, but also increase the value of the property by boosting curb appeal and upgrading the functionality of the space.
Office Building Renovations That Tenants Actually Want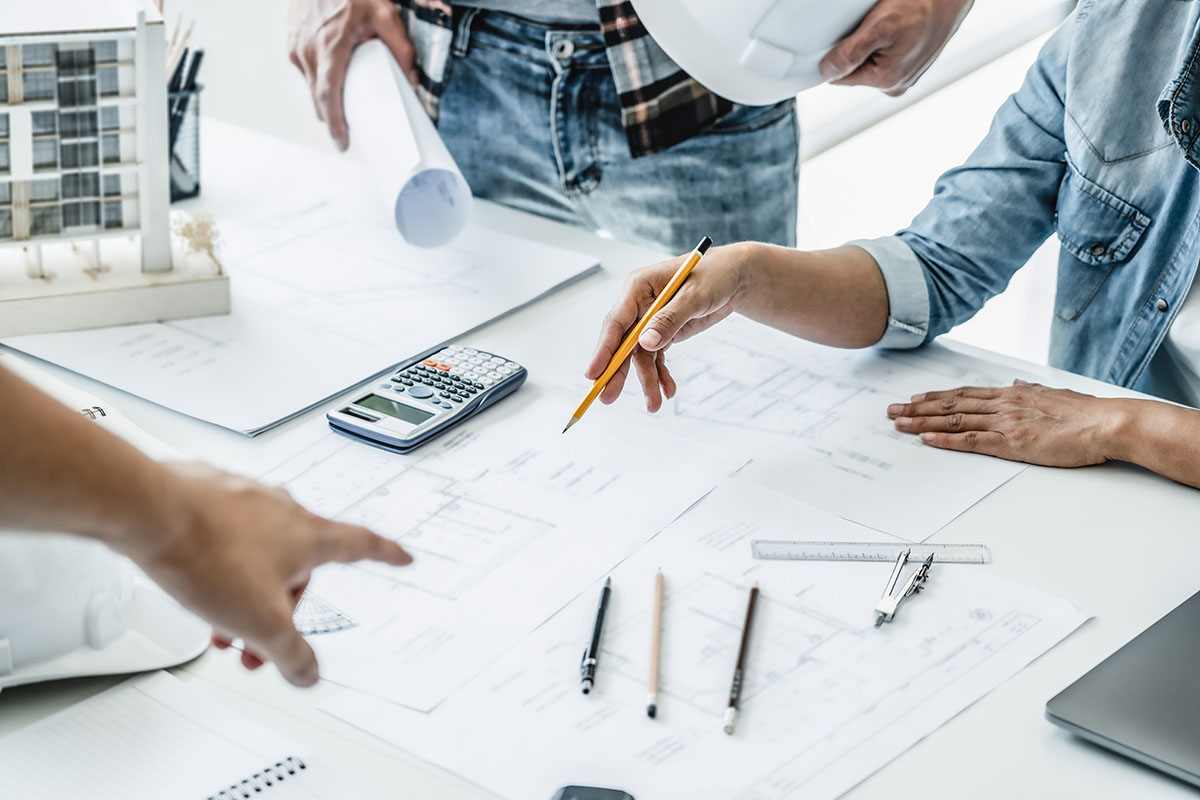 Now that we've established the how and the why, let's discuss some office building renovations that tenants will actually want. If you are looking to increase your property value and maximize your ROI, consider the following commercial tenant improvement projects for office buildings.
Soundproofing and Acoustics
Architectural acoustics play a big role in commercial construction. Acoustics refers to the way sound behaves in a space, which is crucial to think about when you're renovating an office building and looking for ways to attract and retain tenants. Many businesses looking for a new office location will want a space that nurtures employee concentration and productivity and has as few noisy distractions as possible. Adding interior acoustic panels to the walls is a good example of a soundproofing upgrade you can make to an office building that can give you a competitive edge with many prospective renters.
Lighting and Electrical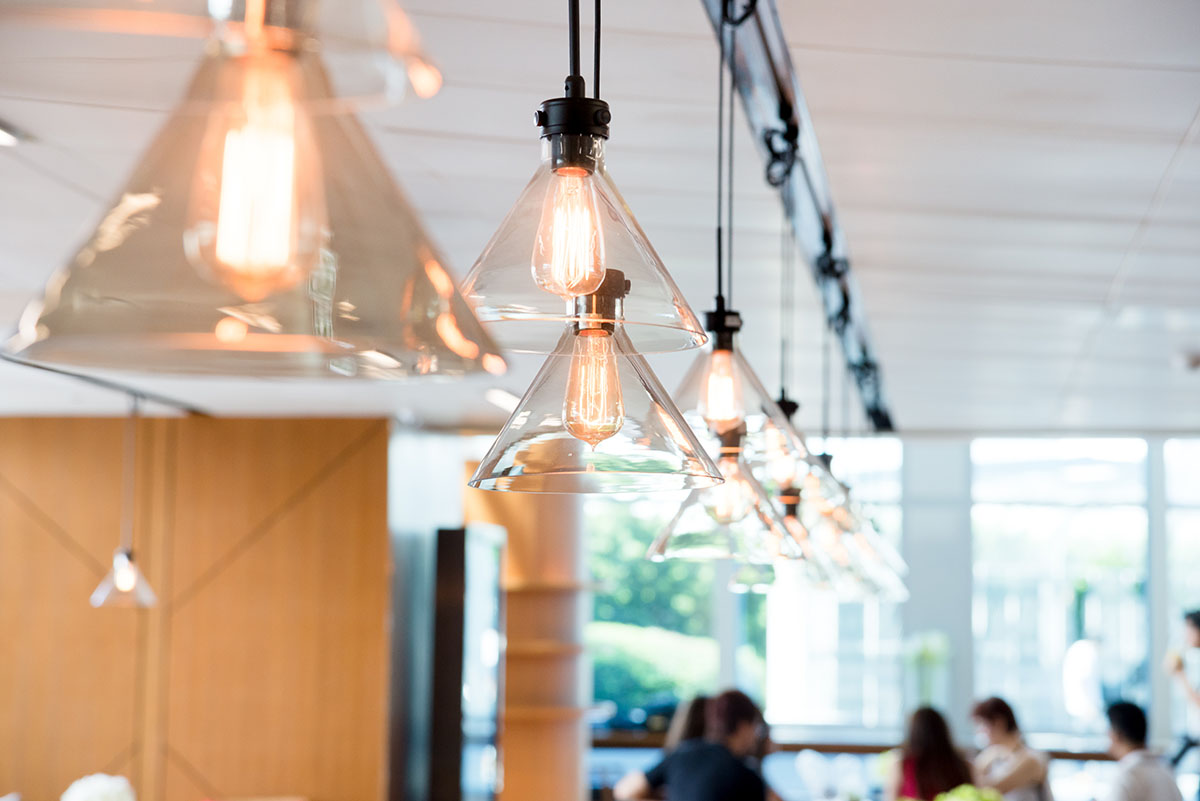 Lighting and electrical are key considerations for commercial tenant improvement projects. In addition to the overall mood and atmosphere of a space, updating the lighting systems can also improve the safety, curb appeal, and energy efficiency of an office building.
Safety
Upgrading or adding interior safety features such as emergency safety lights to an office space not only adds value to your property overall but also protects your tenants by minimizing the risk of accidents or injuries. Additionally, these improvements can ensure your property complies with local safety regulations which otherwise would incur costly fines and potentially the need for more invasive renovations.
Tenant Appeal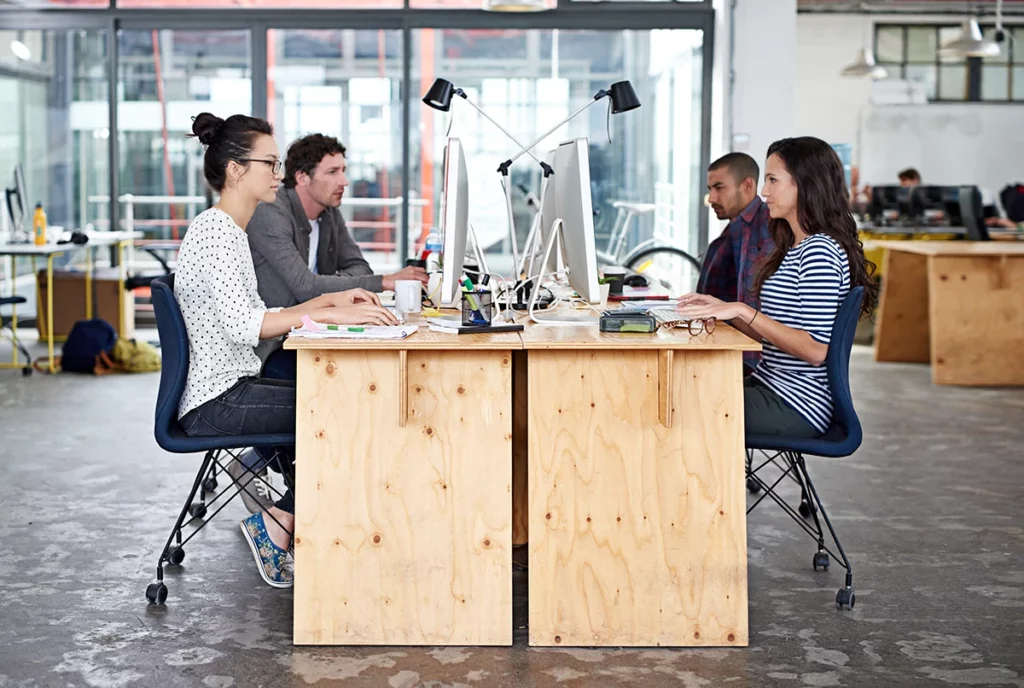 Installing additional light fixtures or upgrading the existing lighting solutions can boost the overall appeal of the office space to tenants. Upgrading the electrical system helps ensure the space is able to support all of the computers and other office equipment your tenants use every day. Office tenants will also require enough outlets to set up workstations for their employees. Outlet placement should be strategic and implemented with the overall flow of the space in mind, so tenants don't have to resort to odd or uncomfortable workstation setups.
Energy Efficiency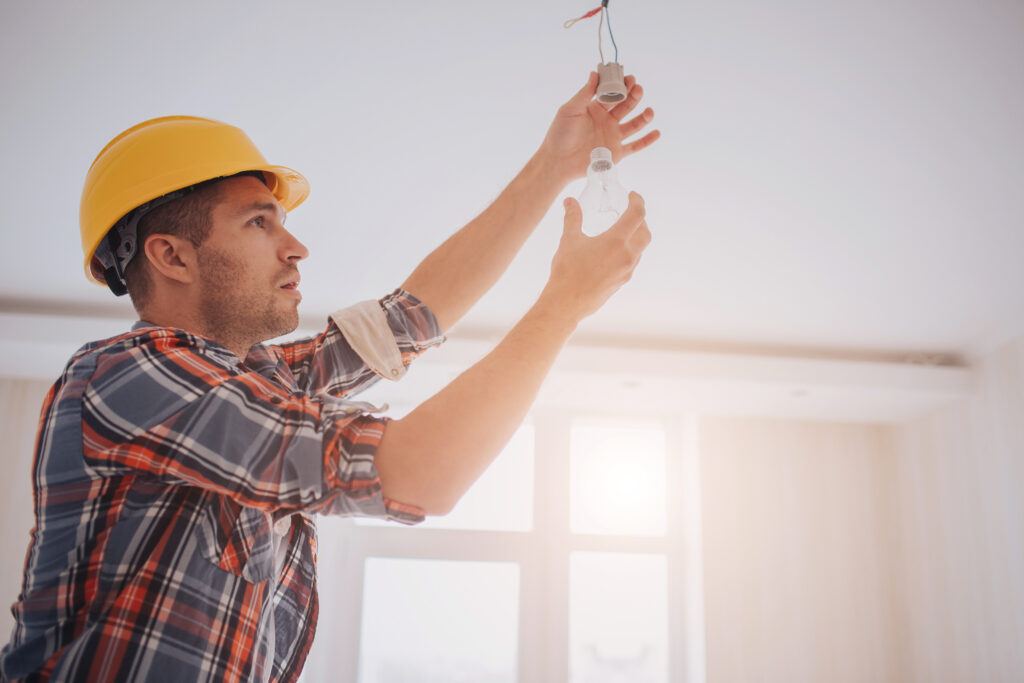 You can also consider upgrading your lighting fixtures to more energy efficient LED bulbs which use less energy and last longer resulting in significant cost savings for you. Installing energy-efficient interior lighting fixtures is a great method for maximizing ROI because it can reduce the property's ongoing operational costs. This is also a good strategy for attracting and retaining tenants as it reduces their utility fees as well.
Flooring Upgrades
Flooring is a straightforward yet extremely worthwhile upgrade you can make to level up the functionality, value, and overall aesthetic appeal of an office building. When choosing a flooring material, an effective way to maximize your ROI is by going with something that is attractive, long-lasting, and requires the least amount of maintenance.
Vinyl Flooring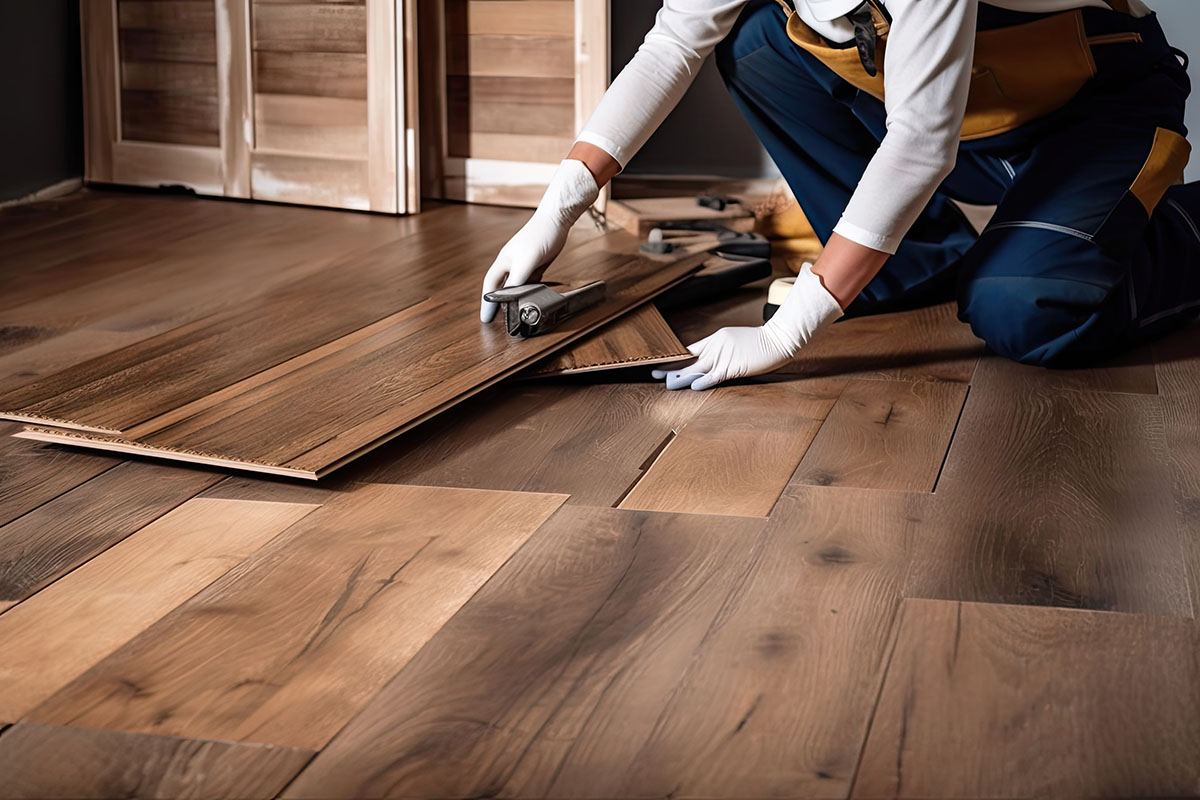 Vinyl is a great material for office buildings because it is sturdy enough to withstand foot traffic, swivel chairs, and other instances of everyday wear-and-tear. This is because vinyl flooring is usually manufactured with a protective layer to guard against scuffs and stains. Vinyl also comes in a variety of different wood-style designs to choose from that will give your office a sophisticated look.
Engineered Wood
Engineered wood flooring has great ROI for office building renovations due to its incredible durability, simple maintenance requirements, and its low price point. There are also many waterproof options available, so significant damage to your new flooring is even more unlikely.
Find the Best Tenant Improvements Contractor for Your Office Building Renovation Project
If your commercial office building requires tenant improvements finding the right general contractor for the job is vital. At DRF Builders, we been providing tenant improvement construction services for decades. We'll guide you through the entire project from start to finish, so you always remain aware of scheduling, progress, and budget allocation. Our team is here to meet your needs, and help you maximize your ROI through expert project budgeting and scheduling.
If you're interested in any of our tenant improvement construction services, make sure to give us a call at 208-572-2854 or contact us online to speak with a member of our team today.